Testimonials from our valued and satisfied clients.
SETTLEMENTS, DIVORCE & BANKRUPTCY
Mr John Velos
Level 6, 326 William Street
Melbourne 3000
To whom it may concern,
RE Mr Velos' Services
 I engaged Mr John Velos to negotiate the settlement my divorce and of my bankruptcy and to take my difficult case through the judiciary system on my behalf. I have been suffering ill health for some time including cancer and autoimmune disease. The drawn out and vicious court battles have taken their toll.
As a single mother of two severely disabled sons, it was vital for me to see a fair and just end to well over a decade of suffering at the hands of my former husband.
Working with John Velos and his team has meant that much of this stress has been lessened and that whilst my files have been in his capable hands, I have been able to spend more of my focus on my children (who require much supervision and care) and my health which is of great concern.
Mr John Velos has been nothing but compassionate and professional throughout the process. His team have made communications easier in circumstances where I have not understood the requests of me and I have been able to work with John and his team to take the matter to court in a timely fashion.
The final day in court was extremely un-nerving but John was clear and concise in his communications and took what was pitiful offer to one that not only worked for my family but gave us peace of mind into the future.
I highly recommend the services of Velos & Velos and extend my deepest gratitude to Mr John Velos and his caring & professional team.
Sincerely yours,
Magic B
HIGHLY RECOMMENDED
We engaged Mr John Velos and his team with an issue where my wife, Wendy Lam and I were wronged by our wedding reception. John and his legal team were genuinely sympathetic about our situation and fought for us with real compassion.Mr Velos and his team sat us down to inform us of each proceeding in detail and explained all the outcomes that may come out of it. They were very transparent and detailed throughout the whole process. In an environment that my wife and I were not used to, John Velos and Bo Zhou made us feel comfortable and safe. They made sure we understood every step of the way.We would highly recommend Velos & Velos legal services for any legal situation that will need professionals that genuinely care about their clients and their situation.We would like to take this opportunity to thank John Velos and his team again. Thank you for allowing us to continue with our lives with a peace of mind. It has been great getting to know both of you throughout the process and will happily be using your services again if required.
Ben B & Wendy L
CIVIL MATTER
To Whom it may concern
Mr. John Velos from Velos and Velos, Lawyers, of Level 6, 326 William Street, Melbourne recently acted for me in a civil matter which was causing me considerable concern ans stress, which at my age I do not want or need.
John resolved the matter to my satisfaction expeditiously and for which I am extremely grateful. It was a great relief to me.
At all times, John kept me informed of the progress of the matter and attended promptly to my enquiries. Nothing was too much trouble for John. He even came to my hoe to help settle this matter.
I cannot speak highly enough of John and his staff for their assistance and expertise in resolving the matter and have no hesitation in recommending  him and his firm.
John deserves a "5 star rating" for the way he conducted my matter.
Brian D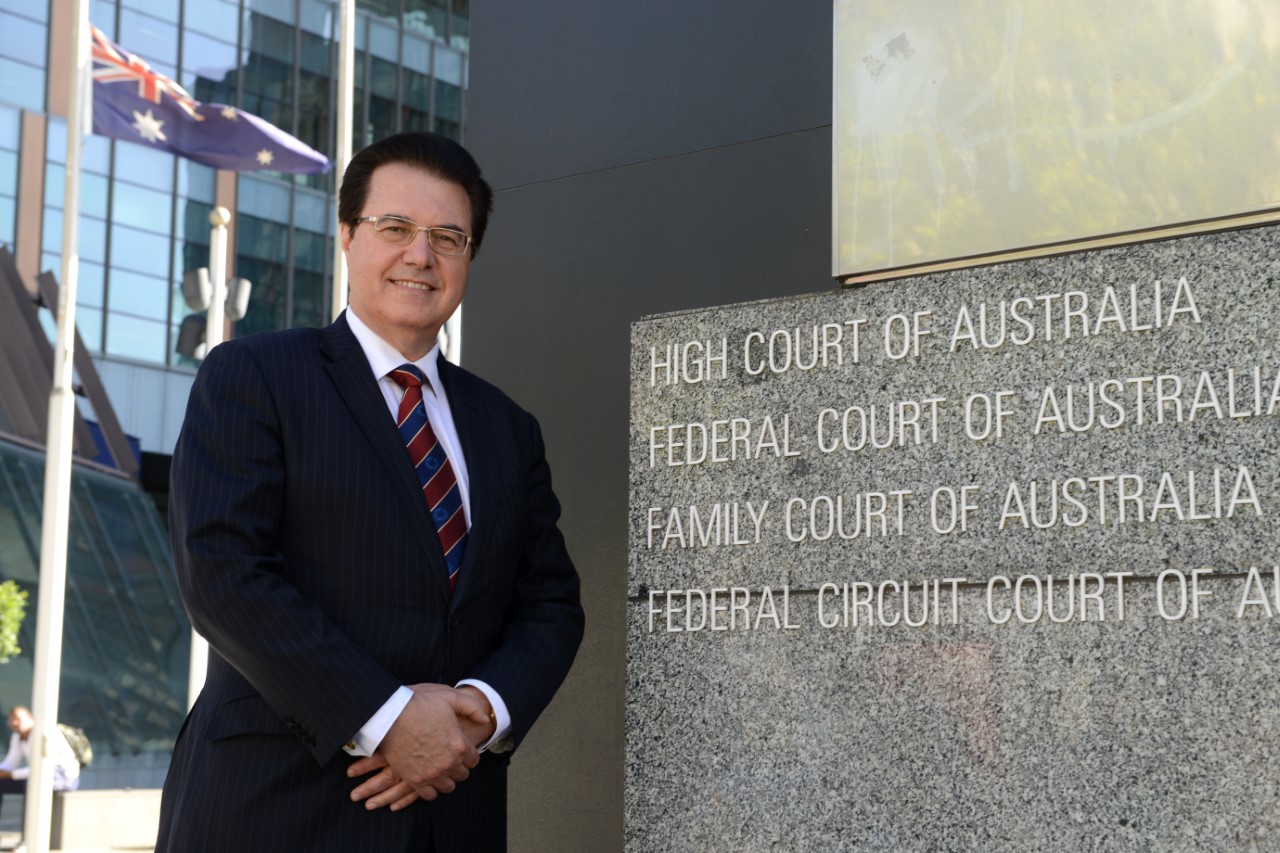 Affordable, Prompt, Professional Legal Services
Our Principal
John Velos
B.Com, LLB, Master of Laws
Divorce Lawyer Melbourne
"As principal and founder of Divorce Lawyer Melbourne, I can promise dedication, professionalism and excellence in service to you the client. I take it upon myself that the highest standards of service are provided by solicitors and staff to each and everyone of our clients. 35 years in the legal profession is testament to our experience, dedication and service excellence."
John Velos B.Com, LLB, Master of Laws
Get in Touch
Get a Free Estimate or Schedule an Appointment
Domestic Violence
Domestic violence, also known as family violence not only goes by different names across Australia, but also has similar but different laws.
Learn More:
Conveyancing
Property Law is complex and Divorce Lawyer Melbourne can help you buy, sell or transfer any type of property with ease.
Learn More:
Consent Orders
If you are currently looking into having a consent order for either property, or for how your child will spend time with each parent, we can help advise you.
Learn More:
Injunctions
Injunction orders are to prevent a person from taking specific actions. These may be related to entering certain places (such as a home, workplace or school) or they could relate to a wide range of other behaviours.
Learn More: